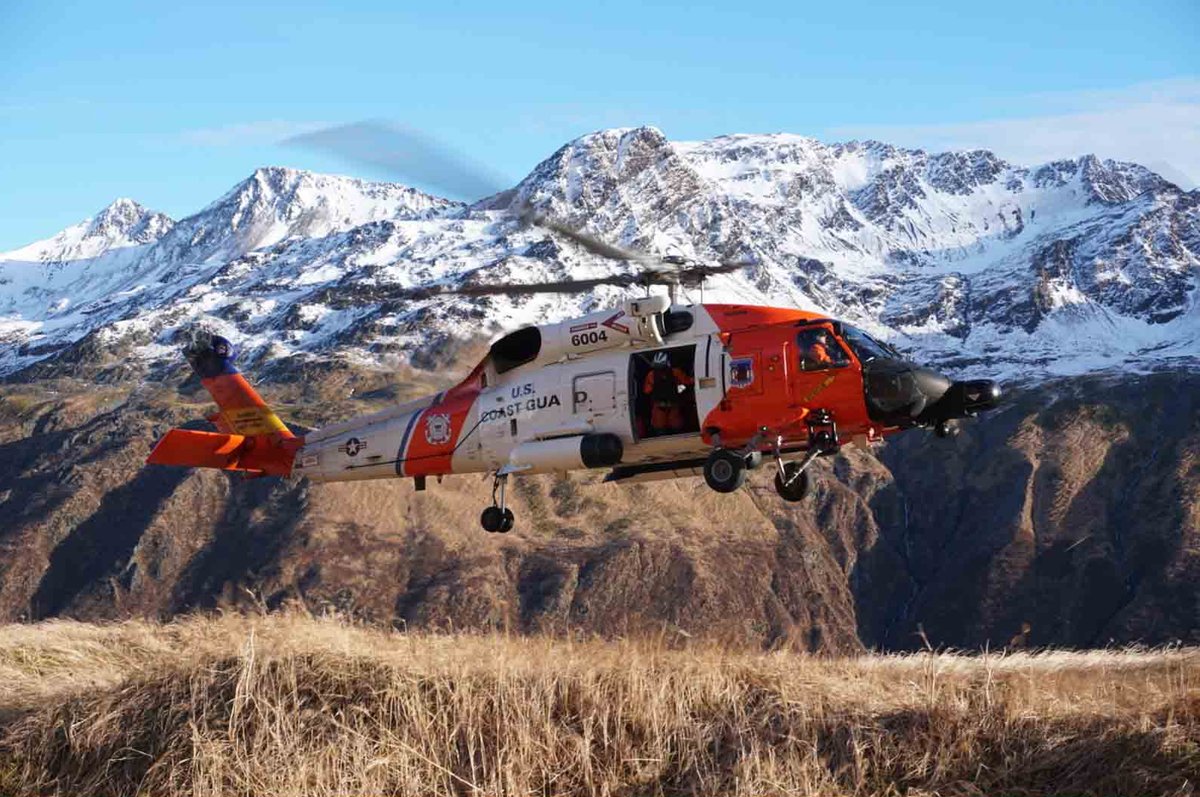 The MCC makes sure that the system is processing 406 beacon signal data correctly so SAR responders can find and assist victims quickly. Getting there fast saves lives.
The 406 Distress Alert Data Hub
A Mission Control Centre (MCC) serves as the central data information hub for 406 distress beacon signals sent by satellites in the the Cospas-Sarsat system. The main function of an MCC is to collect, store, monitor and sort 406 distress alert data from LUTs and other MCCs, and then distribute this alert data to RCCs (Rescue Coordination Centres), SPOCs (Search and Rescue Points of Contact), and other MCCs. All Cospas-Sarsat MCCs are inter-connected through a Data Distribution System.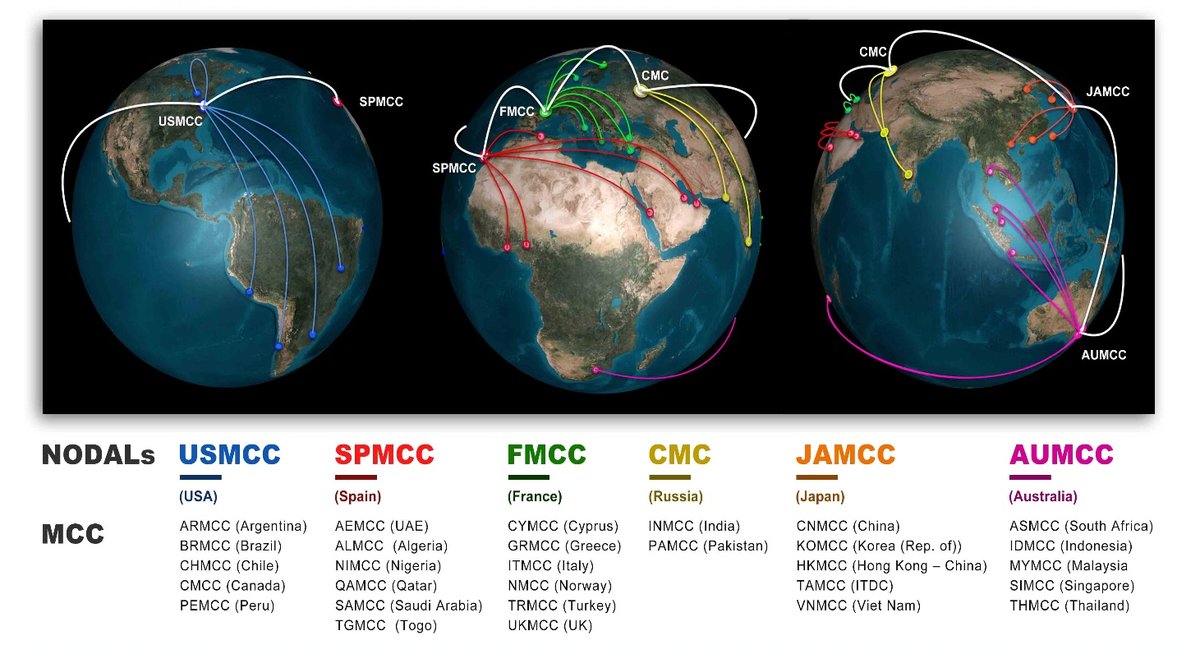 Graphic courtesy of Cospas-Sarsat
The Cospas-Sarsat Data Distribution System. Note that the nodal data flow is represented in white. The colors represent communication between a nodal and the MCCs connected to it. The system is secure and information that is sent is received almost instantaneously.
Specific MCCs called nodals handle the data distribution for a particular region of the world. They also forward data to other nodals in the system. Currently, there are six (6) nodals providing data distribution… the United States, France, Russia, Australia, Japan and Spain. The system utilizes several communication modes to ensure the reliable distribution of alert data and system information.
United States Mission Control Center
The United States Mission Control Center (USMCC) is located in Suitland, MD (a suburb of Washington, DC). It serves as the focal point for U.S. Cospas-Sarsat alert data. The USMCC analyzes beacon signals to identify those coming from the same beacon source and merges them to improve position accuracy. If the beacon is registered in the U.S. that registration information is then attached to the 406 MHz beacon distress alert. The geographic location of the beacon is determined and is distributed by the MCC to the appropriate RCC, foreign SPOC or other MCC. The USMCC is operated by the National Oceanic and Atmospheric Administration (NOAA).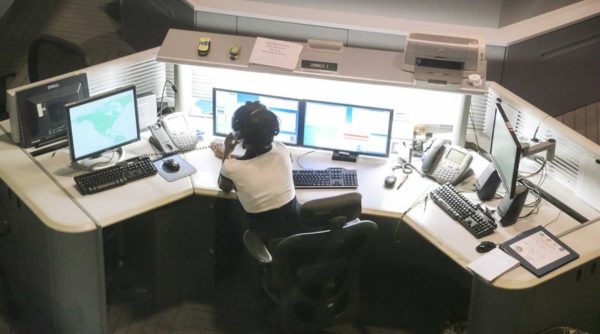 The USMCC is co-located with NOAA's Satellite Operations Control Center (SOCC) at NOAA's Satellite Operations Facility (NSOF).
The operation is manned 24 hours a day, 365 days a year. However, the vast majority of alert data distribution is handled automatically. The USMCC is administered by the Direct Services Branch of NOAA which also represents U.S. interests in international Cospas-Sarsat meetings.